MapleStory
MapleStory at R4PG
In MapleStory, Players create playable characters that explore around the world by completing quests assigned by various NPCs. And you can use MapleStory Mesos during the game to level up Items. The game uses a real-time battle system in the third person camera view and requires players to "combo" a series of attacks, much like that of fighting games. R4PG.com is specializing in selling MapleStory Mesos for more than ten years. We offer high quality and hand-made MapleStory Mesos for MapleStory. R4PG ensure our MapleStory Mesos and Items are legit because all the gold are farmed by our skilled and professional staff.
About Maplestory
MapleStory is the free-to-play adventure MMORPG by Wizet. In a world full of quirky characters, tough baddies, and endless customization, it's up to you to carve your own path to success. At R4PG, you can purchase MapleStory Mesos at cheap prices in order to benefit from great advantages when playing MapleStory.
Why buying MapleStory Mesos at R4PG.COM?
R4PG has been dedicated to helping MapleStory players enhance their experiences by providing the best services in acquiring the MapleStory currency trading & exchanging.
How to receive your MapleStory Mesos?
This delivery method is quick and very convenient: you choose the desired quantity of MapleStory Mesos you want on R4PG. The status of your order changes to "delivered" on R4PG when the Mesos has been successfully deposited to your account.
What do we guarantee?
In the very rare case that your account is suspended or your MapleStory Mesos confiscated because of a transaction with R4PG, a full compensation would be given to you, whether it is a re-delivery of MapleStory Mesos or a full refund, once R4PG's involvement is confirmed.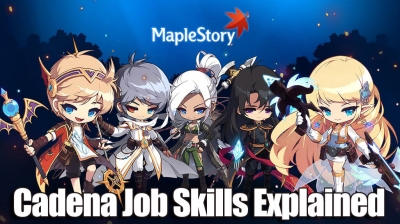 05
Mar
Sure we all have our favorite characters in MapleStory, but one of the most popular in our office is Cadena. First of all, she looks cool and her backstory of being a former member of the royal family is really fun.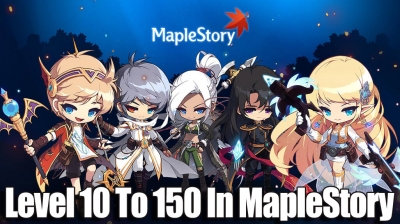 05
Feb
MapleStory is a game that many of us here at R4PG.com have had a lot of fun with and thanks to those of you who come here to buy MapleStory Mesos we were informed of this really cool method for going from level 10 to level 150 and we want to share it with you.