Elsword
About Elsword
Elsword is a free-to-play, online action RPG that uses classic side-scrolling beat 'em up gameplay mechanics and deep customization to bring a unique manga experience to life. It features real-time action gameplay and includes both player vs. environment and player vs. player modes. There are twelve playable characters within the game, each with unique backstories and distinct abilities.
In Elsword, you star in your own comic book while experiencing all the excitement of a massively multiplayer online game. Get ready for fast-paced gameplay, stunning animation, and epic bosses. Whether conquering hordes of enemies in dungeon runs or showing off your skills in the PvP arena, Elsword is the most intense free-to-play action RPG to date.
About Elsword Currency
While playing the game is free, some items and costumes can be purchased through an in-game "Item Mall" using real currency.
In Elsword, multiple types of currency exist in Elrios that players can use to conduct transactions. But ED is the main currency of Elrios. ED is primarily used as a fee for a majority of features, such as crafting, enhancing equipment, socketing equipment, and many more.
About Us
Our website now offers the cheapest Elsword Currency!
We will deliver the currency you purchased to you in the first time.
With regard to Elsword, you can choose to trade face-to-face in the game or use the in-game mail system. By the way, you may know that trading in Elsword will generate taxes, don't worry, All Taxes Generated By The Trade Will Be Borne By Us! You Don't Have To Pay Any Extra Fees For This!
After you have double checked your order information. As soon as your payment has confirmed, we would prepare the delivery. You can contact R4PG Online Customer Service any time.
Key Features
Co-Op Gameplay
Party-up with friends to explore over 50 unique and beautifully rendered dungeons, towns, and secret levels.
Unique Characters
Unique Stories- Players can choose from twelve customizable characters, each their own unique story, play style and special skills to develop.
Skill-Based PVP Combat
Elsword offers intense and strategic PvP with matchmaking and multiple competitive modes. Challenge your friends in matches of up to 8 players at a time.
Customize like Crazy
Each character features multiple job changes, dozens of skills and endless opportunities for customization. Create or discover your personal look.
Community Support
Constant game updates, item and content expansions, and special events including GM Livestream play sessions, community contests and PVP Tournaments are all a part of the Elsword experience.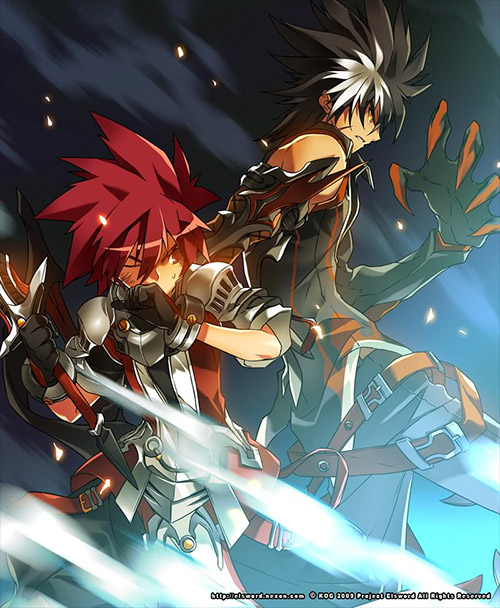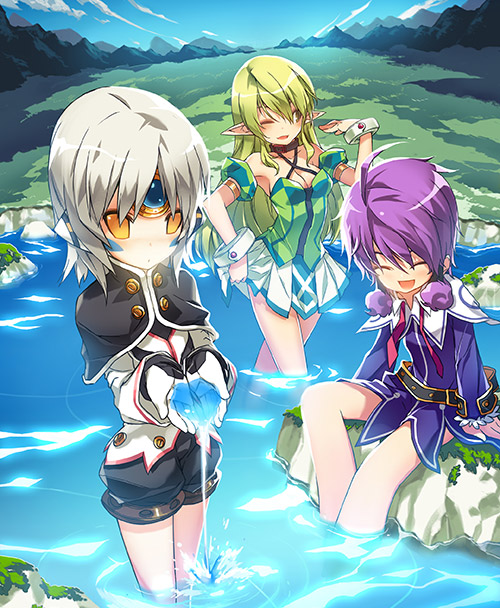 Different types of skills
Passive - an always-on effect without any mana cost, as long as the conditions are met.
Active - requires some mana to activate; mana cost and cooldown is very low but does not do significant damage.
Buff - gives the player and allies a special effect or a power boost for a limited time when activated.
Special Active - has a special skill image when activated.
Locked Skills - require completing a quest to be unlocked.
Chain Skill - Exclusively for Ara, she is able to 'cancel' a skill and resume it with another skill.
Combination Skill - only available for Lu/Ciel. It is a skill that utilizes them both to do a strong attack.
Hyper Actives - strongest skill; may be unavailable on other servers. It is also a locked skill and can be unlocked at level 65.
SYSTEM REQUIREMENTS
MINIMUM
OS:Windows 7 32bit
Processor:Intel/AMD 2GHz
Memory:2GB
Graphics:Nvidia GeForce 8600 GT
DirectX®:9.0C
Hard Drive:10GB Space in the hard drive space
RECOMMENDED
OS:Windows 7 64bit
Processor:Intel Core i3 or better
Memory:4GB or higher
Graphics:Nvidia GeForce GT 240 or better
DirectX®:9.0C or better
Hard Drive:15GB Space in the hard drive space