12/27/2019 Christmas Exalt Chaos Prize Winner !
R4PG Game Store
Date: Dec/28/19 02:39:54
Views: 1466
Our event is all over! Today we will announce the list of free exalted chaos winners on the 27th! Come see if there is your character name!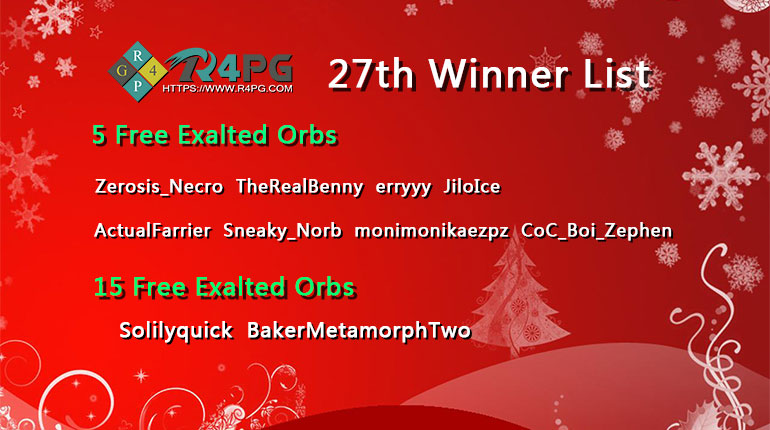 5 Free Exalted Chaos
Zerosis_Necro, TheRealBenny, erryyy, JiloIce, ActualFarrier, Sneaky_Norb, monimonikaezpz, CoC_Boi_Zephen
15 Free Exalted Chaos
Solilyquick, BakerMetamorphTwo
Congratulations to the above players! We will sent a email to the winner. Please check it!
It doesn't matter if you don't win, we will announce the winner of the Final Prize - Headhunter on the 29th, so just pay attention to the latest news of our website ! !
If you have any questions, please contact us:
Skype: gamehelp365
Discord: gamehelper365#6421